Humanity always tries to improve already existing things, especially if it's something that is universally loved by everyone, like coffee. That is proven by one of the most recent advancements in the industry of this beverage – flavored coffee, which makes the taste last a bit longer, prolonging the pleasure.
As of now, the has a lot of flavored coffee's on offer, but the question is – which one of them is the best?
There are so many flavors on offer, such as strawberry, chocolate, rum, vanilla, etc. Although there are concerns about the distribution and sourcing of this fantastic drink, all the best-flavored coffee brands guarantee top quality. And the fact that you can enjoy your coffee in different flavors piques interest for most people.
So if you're also thinking about trying this heavingly drink, then you need to know all the essentials: what flavored coffee is, how it's made, and, most importantly how to pick only the best flavored coffee. And after some investigation, we are ready to present to you our best flavored coffee reviews of some of the best brands there are. So let's take a look!
Top 7 Best Flavored Coffee Picks: Comparison Table
A Detailed Guide on Flavored Coffee
Flavored coffee – is one that in addition to the original coffee taste has another flavor. This type can be created from natural ingredients such as herbs, spices, and nuts. Some famous brands use real food extracts, while others use synthetic flavors.
How flavored coffee beans achieve the aroma is also a rather interesting process. Since coffee beans, mainly Arabica, are low in acidity and are usually bitter they are coated with synthetic chemical additives after the roasting process to create flavor grounds. After this, solvents are added to help the additives adhere to the beans for a lasting flavor.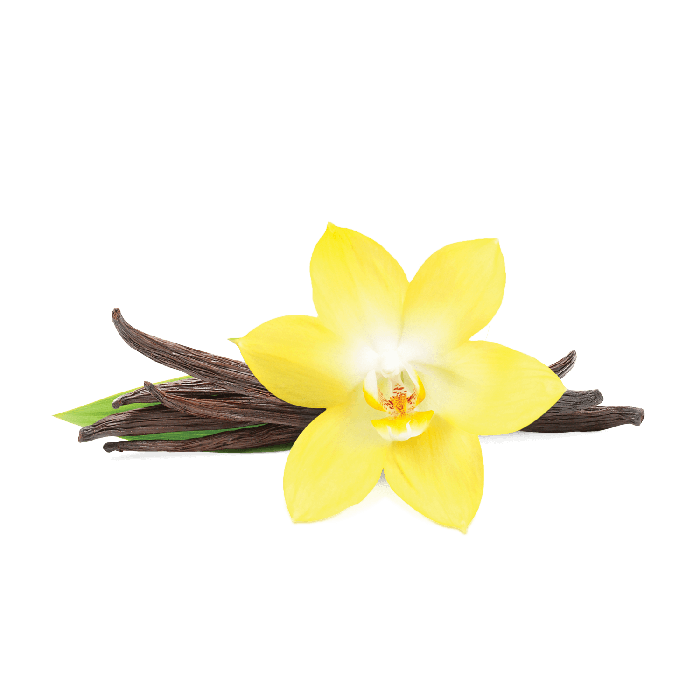 The flavors used are concentrated and are very good at infiltrating the composition of the coffee bean. After adding the flavoring oil, the beans are tossed in a mixer and packaged to retain the flavor. It is the most common way of making the whole bean flavored coffee, especially for commercial purposes.
Another type of naturally flavored coffee is that with herbs, spices, and raw nuts. The most common flavors in this class are vanilla beans, cinnamon sticks, almonds, hazelnuts, cocoa beans, whole cloves, nutmeg, and whole peppers. These do not have a strong flavor compared to synthetic ones but enhance the taste to some extent.
Organic flavored coffee can also include food extracts such as vanilla. Just like vanilla extract for baking, coffee flavor oils are highly concentrated to add flavor to coffee. The extracts are derived from herbs, spices, vegetables, nuts, etc. These add a more powerful flavor than real food flavors and have a recognizable aroma.
Does Flavored Coffee Have Caffeine?
Coffee naturally has caffeine as one of the major components. On this note, flavoring the coffee does not do away with the caffeine it has. Moreover, the flavor does not alter the amount of caffeine in the coffee.
Factors to Consider when Choosing Flavored Coffee
If you intend to stock up on gourmet flavored coffee, you need to understand what you need to look for when choosing. In order to choose only the best flavored coffee, you need to pay special attention to:
Quality vs. Price
The quality of coffee should be the first feature you should look for. Regardless of the flavor, the coffee you choose should be made from high-quality beans. On this note, you should pay attention to the type of coffee, the intensity, and the roast.
On the same note, you should consider the price. Highly-priced flavored coffee may not necessarily mean it is the best on the market. Equally, you should not bash off cheap flavored coffee since the low price does not necessarily mean it is of low quality.
Ingredients and Freshness
The taste and aroma of coffee are the reason people enjoy coffee in addition to the energy aspect of caffeine. If the beverage you choose does not retain its freshness, you might not fully enjoy it. So always make sure to check all types of drink reviews to take a look at the used ingredients.
Quality of Packaging
The packaging of coffee generally affects how long it retains its freshness. The best quality drink should have a proper seal and waterproof, secure packaging. That way, the coffee remains of the best quality, retains the flavor, and lasts longer.
Brand Variety
Flavored coffee companies have a variety to offer to provide an option for everyone. Some of the brands you can try:
Volcanica
Cameron's Coffee
Lacas Coffee Company
Folgers
Out of the Grey
For example, Volcanica has flavors such as Jamaican rum, Pina Colada, Island Breeze, Butter Toffee, etc.
Folgers, one of the most popular coffee brands, has flavored Robusta coffee in a variety of flavors. Examples are Chocolate Raspberry, French Vanilla, Hazelnut, and chocolate. Lacas Coffee Company, on the other hand, has its signature Pumpkin Spice coffee in addition to the variety of nut-flavored coffee variations.
And if you are looking for the best coffee 2021, you are sure to find your favorite from the variety Out of the Grey company has to offer. They have unique blends such as Bananas Foster, Blueberry, Butter Rum Cake, etc. Cameron's Coffee has flavored Arabica coffee such as Pumpkin Spice, White Chocolate Peppermint, Cinnamon Sugar Cookie, etc.
Final Word
Flavored coffee is an excellent alternative to your regular coffee – it allows you to enjoy a variety of flavors and still enjoy your favorite java type. And, with the variety of flavors available on the market, you can indeed find the one you bound to love.
While there are so many brands and flavors on offer, it's important to keep in mind that the best flavored coffee 2021 must meet the standards when it comes to quality, texture, and taste. And all of the above brands make sure that you get only the maximum out of your coffee experience! So feel free to choose from the varieties of the brands above and you are bound to find your favorite, best coffee. There are literally hundreds of options to choose from, so share with us your favorite, and why you like it – we would be glad to hear from you!